Radiometer Limited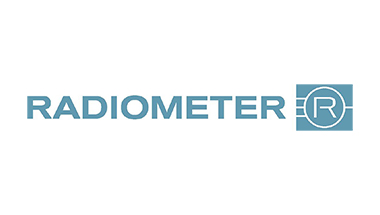 Tel: 01293 517599
Email: [email protected]
Twitter: @RadiometerMed
Radiometer is the world's leading provider of technologically advanced acute care solutions. These simplify and automate a number of phases of acute care testing. Radiometer offers:
Blood gas analysis (ABL90 FLEX PLUS) – the first compact blood gas analyser in the world to measure creatinine and urea in a single 65 µL sample, all in 35 seconds!
Point of care procalcitonin test (AQT90 FLEX) – helping the fight against Sepsis
HemoCue (WBC 5-part DIFF) – portable analyser providing lab quality results within minutes
Contact us and find out how Radiometer is transforming point of care provision through world class analysis.