Support staff programme
Scientific programme sponsor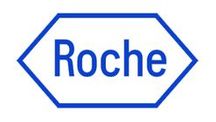 The Biomedical Laboratory Support Staff programme is now an important and well established part of Congress.
The range of topics and speakers on this programme reflects the growing significance of this section of our workforce and it is hoped that managers and budget holders will see the value of supporting their assistant and associate practitioners to attend this event.
We pride ourselves on being an inclusive profession and our Congress offers a truly inclusive programme; from leadership and development to quality management, from apprenticeships to CPD; these are all issues that impact directly on laboratory support staff. These lectures are a complete package.
Support staff delegates can attend this session at the special afternoon rate or can book a full Congress day and combine it with a programme of morning lectures.
Mary Macdonald Congress Award
In memory of Council Member Mary Macdonald, the Institute is one again offering 20 free places for non-HCPC registered members to attend the Biomedical Support Staff programme and £60.00 towards travelling expenses for those successful applicants.
Applicants must be members of the Institute and working in a support staff role. For more details and to apply visit the Mary MacDonald Award page.