Plenary programme
Scientific programme sponsor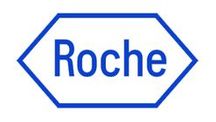 We want our delegates to hear the views, thoughts and opinions of the best in their field; we want our delegates to leave Congress with a clearer understanding of what is happening in pathology in order to help better manage their services and their careers.
Our Plenary programme will introduce the milestone achievement of access to HSST for biomedical scientists; a reflection on the challenges of managing the response to the UK COVID-19 pandemic; an overview of how molecular diagnostics is being integrated into our laboratory services, and a future for biomedical scientists that now includes the permission to supply and administer medicines.
The programme will also include a presentation from our new Chief Executive David Wells and his vision for our profession and our Institute. The intensive afternoon programme will conclude with a fascinating talk from Martin Maley on "How much does your blood group control your life?"
This is a programme you cannot afford to miss.
Opening Plenary - Tuesday 15 March
Time
Talk
Speaker
1.50pm


Albert Norman Address


Professor Allan Wilson,
IBMS President

2.10pm


Turning a vision into reality


David Wells,
IBMS Chief Executive

2.20pm

Equality of recognition: Access to HSST for biomedical scientists

Dr Lisa Ayers

2.40pm


Managing the UK response to the COVID-19 pandemic -
Lessons learned

Professor Sir Jonathan Van-Tam

3.05pm




The UK response to the Covid-19 pandemic from a pathology perspective


Professor Jo Martin


4pm

The creation and launch of a Pathology Network

Joanna Andrew

4.20pm

Integrating molecular diagnostics across hospital pathology

Bruno Ping

4.40pm

How much does your blood group control your life?

Martin Maley

Closing Plenary - Thursday 17 March
| Time | Talk | Speaker |
| --- | --- | --- |
| 4pm | The hidden dangers in the Victorian home | Dr Suzy Lishman CBE |
The hidden dangers in the Victorian home
Dr Suzy Lishman CBE, Consultant Histopathologist and Lead Medical Examiner, North West Anglia NHS Foundation Trust
It is a well-known fact that despite our safety-conscious high-tech lives, most accidents still happen in the home. However, take a moment to think back to our Victorian forefathers and the average home became a horror story of hazards and dangers. From the toxic chemicals used in cleaning and even in home remedies to the contents of paint to the flammability of construction materials and furnishings; there is no doubt the Victorian home was an absolute death trap.
Dr Suzy Lishman CBE is our guest speaker for the Closing Plenary and will be delivering a presentation on 'The hidden dangers in the Victorian home', which was also the subject of a TV documentary. This is an absolutely fascinating talk that will make sharp knives and boiling chip pans look like child's play in comparison with what our forebears faced once behind their front doors