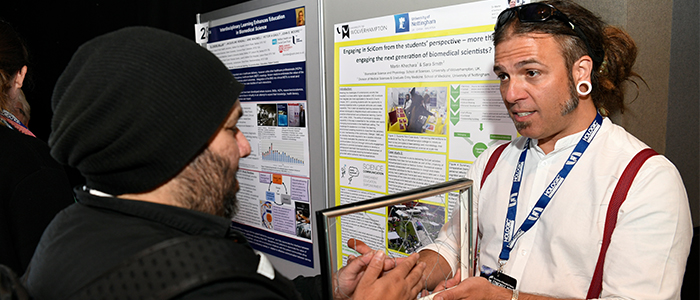 If you've been working on something that is novel, interesting and relevant to biomedical science that you think others would like to hear about, we want to hear from you.
Whether you're a qualified biomedical scientist, a student, a university lecturer or research scientist we'd like you to present your project as a poster at Congress 2022. You're guaranteed a lively, receptive and well-informed audience, and an opportunity to make a real contribution to the profession's development and direction.
You will also get free Congress admittance on the day that your poster is presented!
Advantages for participants
Complimentary one-day delegate pass for the day of your presentation
Improve your CV
Add to your CPD activities
An award of £100 will be given for the best poster presentation in each discipline.
Advantages for universities
Influence the QAA
Promote your university
Raise research profile
For further details please contact Congress Office, IBMS, 12 Coldbath Square, London EC1R 5HL, telephone 020 7713 0214 (ext 144) or email [email protected]
All abstracts will be refereed for publication in the British Journal of Biomedical Science.
Displaying at Congress 2022
All presenters are required to be present at their poster between 12.30pm and 2pm of the day that it is presented. All posters must be removed between 4.30pm and 6pm on the day of the presentation. No responsibility can be accepted for posters left in the display after this time.