Congress app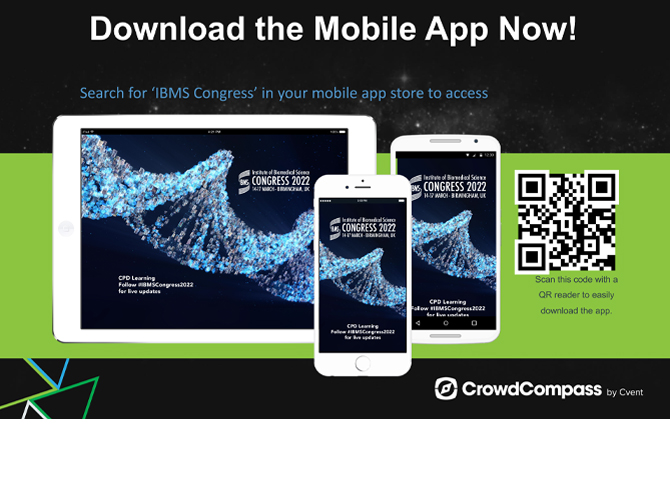 We've built a mobile app for IBMS Congress 2022!
It has all the important information you'll need for planning your time at the event. As well as the programme, you'll find features to enhance your event experience.
App user instructions
Step 1 - download
If you have an Apple (iOS) or Android (Google) operated device, the first thing you'll need to do is download the app to the device you're bringing to the event. Use the links below, or visit the app store on your device and search for 'IBMS Congress'.
Step 2 - verify
Once you have downloaded the app to your device, either
Check the inbox for your registered email address and open the email and click Verify Account
If your email address has not been registered, or to set up the app to a different email address, please send your name and email address to

[email protected]
If you don't have Apple (iOS) or Android (Google) operated device
Skip Step 1 and verify your account in Step 2 to use the mobile web version