Mary Macdonald Award
Scientific programme sponsor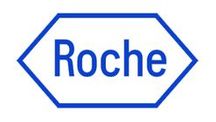 Mary is remembered as an outstanding professional, colleague and mentor, who began her career as a laboratory support worker and was keen to encourage and recognise excellence in others working in similar roles. Mary made a significant contribution to the IBMS throughout her life, serving as an IBMS Council member and on a number of IBMS Committees.
Established in 2019, the IBMS Mary Macdonald Congress Award sponsors 20 free places for non-HCPC registered members to attend the Biomedical Support Staff programme at IBMS Congress. Successful applicants also receive £60.00 towards travelling expenses.
The Mary Macdonald award helped me so much by giving me, and the other winners, the opportunity to attend Congress and to improve our CPD. Plus it was a great opportunity to learn more and connect with other professionals.
How to Apply
Applications for Congress 2022 are now closed.
The award is for attendance at the Biomedical Support Staff programme on Tuesday 15th March 2022 and up to £60 towards travelling expenses. Successful applicants are welcome to visit the exhibition and attend the free seminar programme in the morning.
The award must be used by the successful applicant to attend IBMS Congress on the day of the Biomedical Support Staff programme in the year awarded, and is strictly non-transferable.
Congress delegate places must be booked via the IBMS office. Details will be provided to the successful applicants. Places must be confirmed by the successful applicants by Friday 29th October 2021.
Successful applicants must book and claim back travel expenses by completing an expenses claim form and providing receipts. Claims must be submitted by 30th April 2022.
Travel expenses must be in accordance with the IBMS expenses policy (provided upon successful award of the bursary).
Other meals or refreshments are not included as part of your bursary allowance.
Claims for expenses will not be paid in the event of non-attendance at Congress.
For IBMS promotional purposes, successful candidates' names and photographs may be used and they will be expected to write a short report of their experiences at Congress.