UK Health Security Agency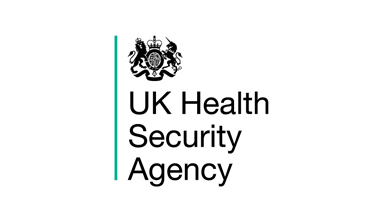 Email: [email protected]
Twitter: @UKHSA
The UK Health Security Agency (UKHSA) is responsible for planning, preventing and responding to external health threats, and providing intellectual, scientific and operational leadership at national and local level, as well as globally. We are an executive agency, sponsored by the Department of Health and Social Care.
The Agency operates a network of laboratories across England including centres of excellence at Colindale (London) and Porton (Wiltshire), providing a range of clinical, reference and public health microbiology services including bacteriology, mycology, virology, immunology, and genomics. Leadership in communicable diseases, field epidemiology and rapid investigations is also supported by real-time surveillance and analysis and emergency preparedness and response activities delivered via regional health protection teams. All our laboratories have active research and development interests, including the evaluation of novel vaccines, antimicrobials, and in vitro diagnostics, and all our clinical laboratories can assist with access to clinical samples, including novel and emerging pathogens.
UKHSA is also the custodian of four unique collections of expertly preserved, authenticated cell lines, bacteria, viruses, and fungi of known provenance for use in research and healthcare. Scientists across the world use Culture Collections' cell lines and microbial strains as controls for their research. All bacteria and fungi are available in a freeze-dried (lyophilised) format, in fused-glass ampoules. Viruses and cell lines are supplied as cryopreserved ampoules of living virus/cells. Culture Collections also provides associated services including cell line authentication and sterility testing, and bespoke microbial freeze-drying.