Source LDPath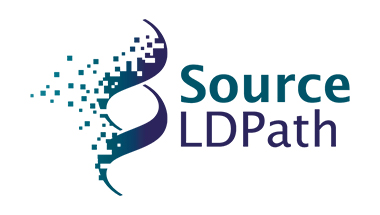 Discipline Headline Sponsor
Plenary Sponsor
Source LDPath provides an end-to-end clinical healthcare service from histopathology, including digital pathology and AI, through to molecular diagnostics services; bringing a comprehensive workflow for the delivery of pathology diagnostics and precision therapeutics.
Since the acquisition of LDPath in 2021, Source LDPath offers a unique modular integration model for supporting the implementation of digital pathology in routine practice, supporting over 80 NHS Trusts and private pathology departments. With a growing network of specialist consultant pathologists registered with the Royal College of Pathologists and General Medical Council, we offer industry leading pathology services, with the expertise to support the adoption of digital pathology and AI across the UK.
Related areas of expertise include spatial biology and biomarker discovery R&D support in the pathology indication.