Sonic Healthcare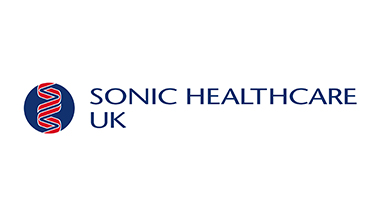 Discipline Headline Sponsor
Learning and development is a key focus area within Sonic Healthcare UK, which covers both The Doctors Laboratory (TDL) and Health Services Laboratory (HSL) ­– a partnership between TDL, The Royal Free Hospital, and University College London NHS Foundation Trust.
Sonic has built up its expertise in a 'grow your own' workforce strategy, developing scientists through recognised training programmes for HCPC registration, post-registration training pathways, and their very own Training Academy.
Their investment in this area is second to none, which is why they are proud to be sponsoring the Education and Training Programme once again at Congress this year!