Ortho Clinical Diagnostics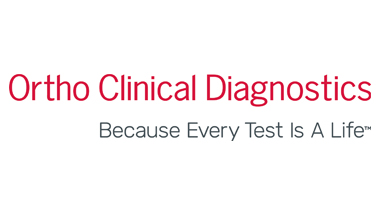 Tel: 01628 485122
Email: [email protected]
Web: www.orthoclinicaldiagnostics.com
Twitter: @OrthoClinicalDX
A global leader of in vitro diagnostics for over 80 years, our purpose is simple: to improve and save lives with diagnostics. It's what defines us. Ortho Clinical Diagnostics delivers the high-quality in vitro diagnostic products that give healthcare professionals around the world the knowledge they need to make treatment decisions sooner.
We serve the global Transfusion Medicine community with donor screening and blood typing products to help ensure every patient receives blood that is safe, the right type and the right unit. We also bring sophisticated information management, testing technologies, automation, and interpretation tools to Clinical Laboratories worldwide to help them run more efficiently and ensure exceptional patient care.
Please speak to us today and find out how Ortho can help your Lab deliver the very best patient care.
Because every test is a life