Hologic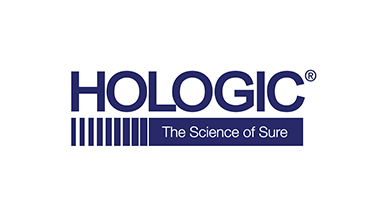 Main Sponsor
Hologic are an innovative global medical technology company primarily focused on improving women's health and well-being, and a specialist in high-volume population screening. Hologic's Molecular Scalable Solutions are well placed to meet the growing molecular diagnostics testing needs of laboratories of all shapes and sizes today and in the future. Our portfolio is anchored by the Panther® System, a best-in-class, fully automated, sample-to-result platform.
We pride ourselves on being champions of women's health and global leaders in screening, dedicated to advancing the accuracy and early detection of cervical cancer. We bring clinical confidence and workflow efficiency to labs and clinicians through our market-leading ThinPrep® Pap test and Aptima HPV assay. We are also pushing the boundaries of cytology with the new GeniusTM Digital Diagnostics System.
Come and find the Hologic team on Stand 206, in Hall 3 Lower Level during the congress.