Copan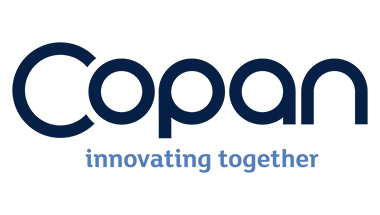 Tel: +39 030 2687211
Email: [email protected]
Web: www.copangroup.com
Copan is dedicated to developing and providing high quality and cutting-edge biological sample collection products for infectious diseases, human genomics, environmental and forensic applications, along with automated workflow solutions.
Decades of experience and leadership in the pre-analytics field resulted in the development of numerous solutions tailored to fit any need: our patented products FLOQSwabs®, eSwab® and LBM® already revolutionized the collection and transport processes and our modular lab automation systems, WASP® and WASPLab®, eased healthcare professionals workflow.
Today Copan is still eager to continue this innovation, providing quality products, customized services and prime solutions to improve the health and wellness of patients. Visit our booth to learn more about us!