Copan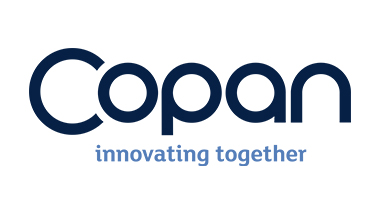 Tel: +39 030 2687218
Email: [email protected]
Copan is dedicated to developing high-quality and cutting-edge sample collection products for infectious diseases, human genomics, environmental and forensic applications, along with automated workflow solutions.
FLOQ technology revolutionized sample collection, while WASPLab® advanced hardware and A.I. modules leveraged automation and digitalization to redefine full lab automation.
Copan's Workflow-Integrated System Environment can accompany your biological samples from the collection to impeccable diagnostics, unlocking your lab's real potential and improving treatment indication and patient care.