BIVDA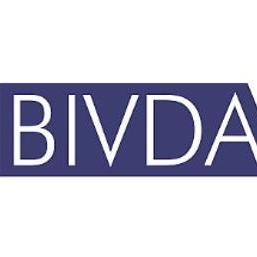 Plenary Session 2 Sponsor
Programme Sponsor
BIVDA (British In Vitro Diagnostics Association) represents, promotes, and supports the IVD industry, which includes diagnostic tests used in the laboratory and at the point of care, while creating an operating environment that helps its members to develop and improve their products.
As the UK's in-vitro diagnostics trade association, BIVDA helps to drive and influence the future of diagnostics, while assisting members to succeed in the global market and contribute to a better healthcare outcomes for patients.
Helping members and laboratory professionals to maximise the value of IVDs in clinical pathways enables healthcare professionals to improve health outcomes for patients and use NHS resources effectively.
BIVDA promotes collaboration to ensure fair and equitable access to diagnostics for patients and to markets for all members through policy and process influence.
BIVDA supports the sector with the necessary information, tools, and guidelines required to have a dynamic and innovative industry, including support in IVD regulation, sustainability, equality, diversity and social value.